Domus at the Cleanshow 2022 fair: an international reference in the laundry sector
What innovations will Cleanshow 2022 bring to light?
The Cleanshow 2022 fair will be celebrated in Atlanta from July 30 to August 2. The fair is a must-visit for all companies in the industrial laundry sector, dry cleaning and textile services, and it is for this reason that Cleanshow is an unmissable date for Domus year after year.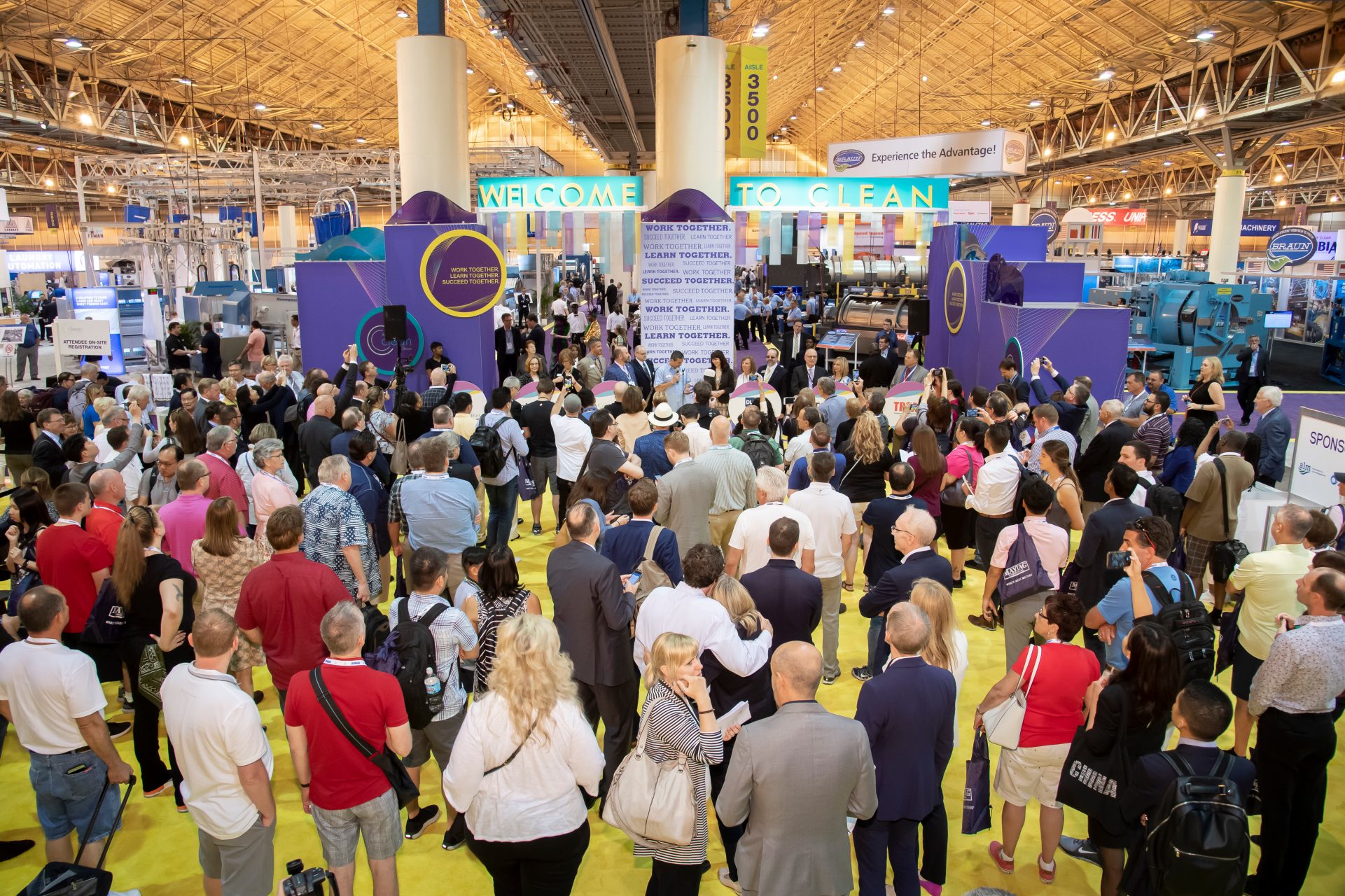 Within the sector of industrial laundry and self-service, it is undeniable that, at Domus, we have become one of the leading companies on the Spanish market thanks to both our equipment and the importance we give to looking after each of the details in the world of industrial laundry. That is why Domus is exhibiting at Cleanshow 2022, one of the leading international fairs that does not leave anyone indifferent.
What is Cleanshow and why is it important for the sector?
Celebrated in the United States, Cleanshow is the biggest exhibition in the sectors of laundry, drying, textile care services, accessories and equipment in North America, making it a world leader.
The importance of this fair derives from the fact that its organizers offer a space to showcase interesting details in the sector of industrial laundry and the subsequent technological advances that occur therein.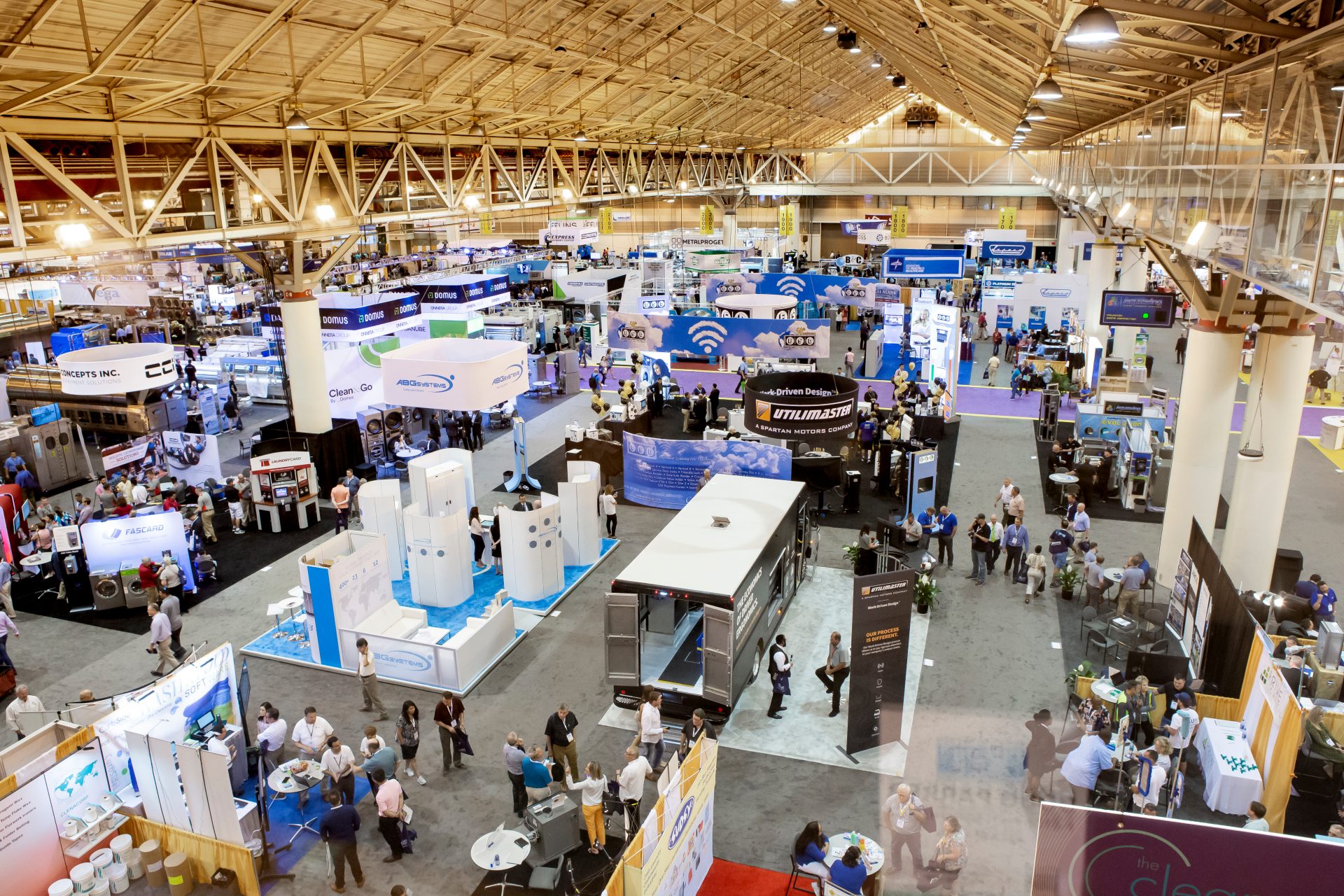 Whether we are talking about washing techniques or emerging techniques to help improve the speed and efficiency of industrial laundry, Cleanshow 2022 is a comprehensive event which brings the world's most influential companies together.
The fair boasts over 224,500 square meters of exhibition space and 450 exhibitors from 22 different countries. Attendees come to visit from 68 different countries and total over 11,000 people, of which 93% are satisfied after their visit, having achieved their objectives.
What objectives do attendees bring to Cleanshow?
Attendees visit Cleanshow with different objectives. They mainly do so for networking, to discover innovations and new developments, and in search of educational opportunities. To a lower extent, they also attend the fair in search of new providers, to see other versions of products that they already know and to prepare purchasing decisions.
The products exhibited and presented at Cleanshow are classified into the following categories:
Washing, extraction and drying equipment
Dry cleaning and finishing machines
What will you find at DOMUS LAUNDRY'S stand at Cleanshow 2022?
Domus participates in the fair year after year as our distributors from South America, North America and Asia eagerly expect us to.
For Domus, Cleanshow is a great showroom to present our products and innovations in industrial laundry for the hospitality and sanitary sectors, as well as the self-service sector. Our Clean & Go solution has been very successful as it is established in all markets thanks to the wide variety of machines and payment methods.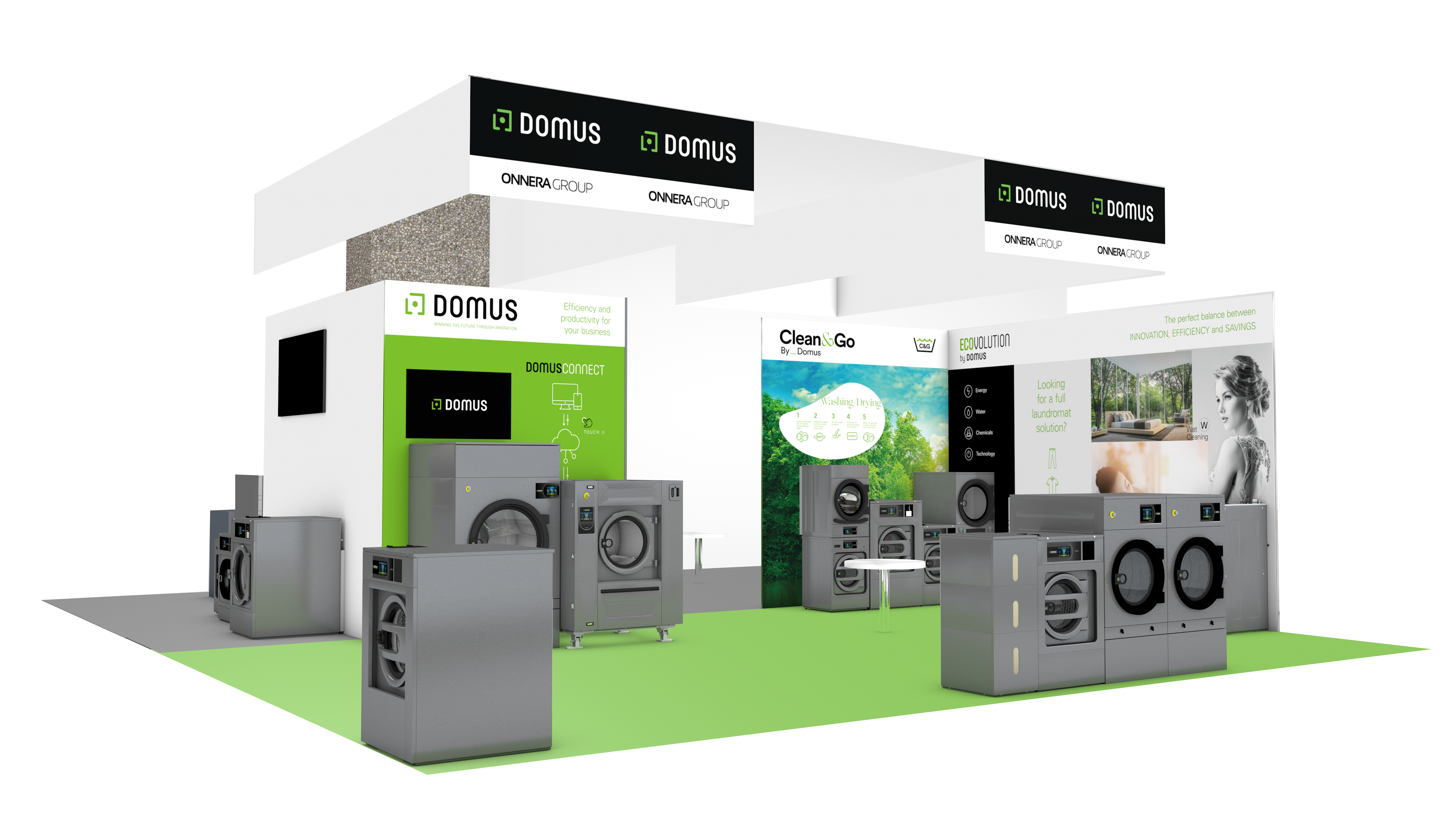 Our presence at Cleanshow 2022 represents a direct connection between the American and Spanish markets as, apart from showing off our infrastructure, it also constitutes an opportunity for international expansion.
Our company not only has highly trained staff and cutting-edge equipment, but it will also have the opportunity to showcase our whole catalog in a highly important multilateral space.
What are our expectations for the event?
At Domus, our aim from the beginning has been to meet the increasingly demanding needs of professional laundry. That is why we have never stopped innovating and advancing with new ranges, which has allowed us to keep growing and celebrate our 100th birthday this year.
To mark the occasion, we are taking a range of highly efficient machines with the latest technology to Cleanshow. Cleanshow 2022 is thus a great opportunity to showcase the advances we have been working on over recent years.
At the event, we will present our new products and services that not only stand out for their efficiency, but which are also adapted to the new environmental and social realities that are emerging. Domus' efficient machines with advanced technology particularly stand out for their connectivity and traceability functions.
On the way to Atlanta: all the preparations for Cleanshow 2022!
You can find us at stand 2514 from July 30 to August 2. Now is the time to book your Cleanshow ticket and flights to Atlanta if you haven't done so already! Don't miss this opportunity to find out more about all the services and benefits that Domus machines have to offer.
We are sure that we can help you to manage and grow your laundry business in the best and most sustainable way.
Come and see for yourself!
Domus can't wait to meet you at Cleanshow 2022!