DO YOU WANT TO OPEN YOUR OWN LAUNDRY?
If you would like more information please fill in the following form, we will be happy to assist you and resolve any doubts.
Do you need a small space with a self-service washing machine and dryer in your business?
Self-service laundry equipment
Three configurations available
Efficient next generation machinery
At Domus we have the ideal solution, discover our Clean+Us laundry modules!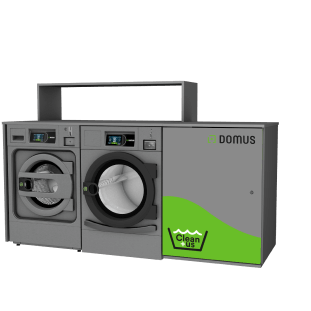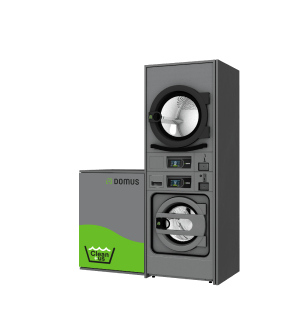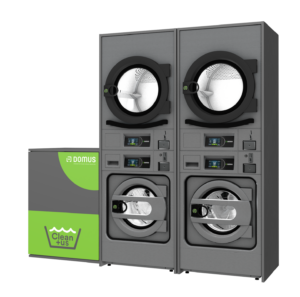 If you have a small business that requires laundry services, but you don't have enough space or can't see how you can make such a significant investment, at Domus we want to show you our fabulous Clean+Us models, especially designed to install with our Heavy Professional range of self-service washing machines and dryers.
We present the optimum solution. Our response to the needs of customers who require machines that are as robust, programmable, efficient and environmentally friendly as the industrial versions, and which have identical features, but have greater versatility, a more manageable size and a more affordable price. All of the machines from this range are perfectly equipped to offer a quality, fast, flexible and economical service.
Take a look at our video on CLEAN + US modules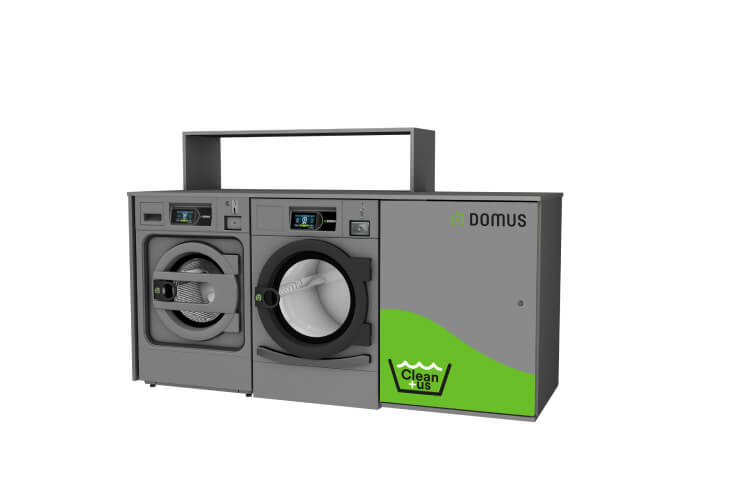 BAZAARS AND SMALL BUSINESSES
The Clean+Us modules are ideal for all types of businesses: small and medium sized hotels, camp sites, apartment blocks, gyms, hairdressers, beauty salons, veterinary clinics…, in short, due to its dosing unit and advanced machinery, any place that is thinking about installing a small laundry space and doesn't want to carry out any type of building work. Don't hesitate to contact our sales department through this website so we can offer you a direct and personalised service. We will guide you through the entire purchasing process and we will provide you with the relevant training, if required. You will find a competent, professional and completely trustworthy partner in us. Set up your own Clean+Us!