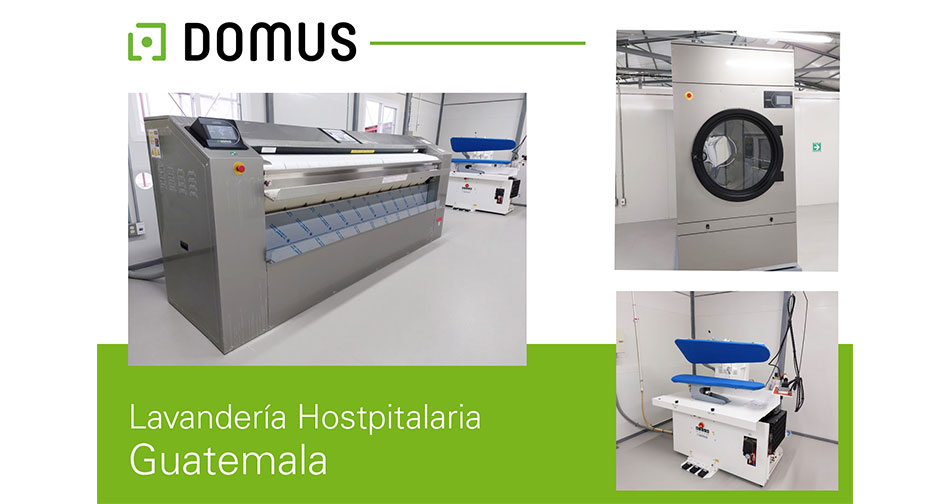 Installation: Hospital laundry in Guatemala
Spectacular!
New complete installation of a hospital laundry in Guatemala. Carried out by UNOPS (ONU), where the following items have been installed:
– 4 sanitary barrier washers
– 2 industrial dryers
– 2 wall ironers
– 2 pneumatic presses with universal plate for shaped clothes.
👉This project has been executed by our distributor SEIMA.