Domus is a company specialised in developing industrial laundry machines
A leading modern company in the industrial self-service laundry sector
As leading manufacturers, we know how to develop products especially designed to satisfy the needs of all types of customers. We offer an extensive catalogue featuring all the machinery required for industrial laundries, hotels, restaurants, hospitals, care homes and all types of small laundries.
On this website, you can find out more about the characteristics, features and strengths of our laundry equipment, designed in accordance with 5 concepts which are fundamental for our company: high performance, energy efficiency, connectivity, robustness and versatility.
Our mission is to meet all the needs of an increasingly demanding professional laundry industry, competitively and in a global market.
We feel it is of utmost importance to be in daily contact with our customers, applying the corporate values that have always characterised us in every area: Innovation, Experience, Dialogue and Professionalism.
DOMUS provides a comprehensive service to its network of distributors and customers. Customer service is a priority, at both commercial and technical levels
Our website www.domuslaundry.com is constantly evolving and improving, and features a special access area for our customers and distributors, where they can find a whole host of services and information. They can also download a range of documentation, either related to marketing, various commercial aspects, or other technical and corporate issues.
In addition, the technical area regularly organises numerous training opportunities for distributors on the latest product and operating news, as well as providing support for start-ups or new installations of reference, technical support, etc. We also offer an efficient remote customer service (by phone or e-mail) and are always ready to help our customers.
From the marketing/sales area we organise meetings with distributors/importers at our facilities, offering training courses and presentations of new products and other services, including communication support, trade fairs, advertising, etc.










DOMUS is present in almost every conuntry in the world, offering quality and service to its distributors and importers.
Domus is part of a major business group, ONNERA Group, with nine manufacturing plants, strategically distributed around the world (Spain, France, Poland and Mexico). More than 2200 professionals able to offer solutions in every market.
distributed around the world
able to offer solutions
in every market
Social and environmental responsibility
Domus is a company with a strong commitment to social and environmental responsibility, and is 100% committed to the demands of our society.
With this in mind, the Onnera BCN ECO project was recently born, which aims to reduce the environmental impact of our processes and products in their use life.
Some of the initiatives carried out in order to realise this goal include the adaptation, not just of our products, but also of our headquarters and workspaces. In recent years we have installed a solar power system to provide energy for our own consumption, comprising 220 photovoltaic panels and meeting
approximately 23% of our energy requirements. We have installed 4 electric vehicle chargers and changed the conventional lighting to an LED system in all of our premises. We have also installed canopies on the western side of our headquarters to save a significant amount of energy on air conditioning…. And all in line with the implementation of good environmental practices, the use of biodegradable materials and various planned initiatives.
We have also implemented an equality plan and a protocol for the prevention of potential abuse among our workers. We have expanded our rest areas and aim to look after every worker as much as we can, ensuring their well-being and work-life balance from the very first day they start working with us.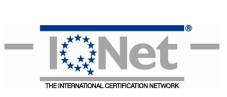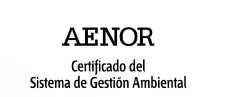 Over time, all of this has led to us obtaining different awards, including the ER-1866/2004 quality management certificate in accordance with standard ISO 9001 or the GA-2020/0126 environmental management certificate in accordance with standard ISO 14001, both from AENOR / IQNET.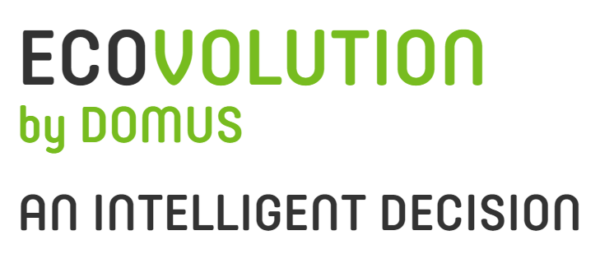 At Domus, we are strongly committed to working in an environmentally sustainable way. In recent years, finding the perfect balance between Innovation, Efficiency and Saving has become almost an obsession. We have made a strong commitment to the most advanced technology, developing special features in each of our ranges of ECO-ENERGY washing machines, tumble dryers and calenders.
In this way, we have created a new generation of highly efficient products for our clients, which boast low consumption and high technological specifications.
We work hard to evolve and establish trust in our products, inspiring our customers to have faith in what we do and in how we do it.