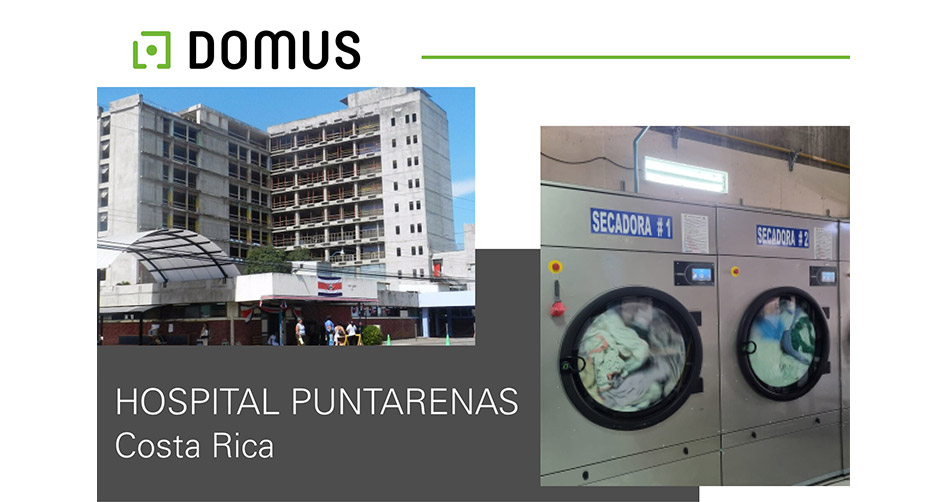 Installation: Puntarenas Hospital
We had a magnificent reception at the San José Convention Center (Costa Rica), where their laundry works with DOMUS machinery to ensure maximum hygiene in their clothes.
The best option is that of these businesses that decide to bet on setting up their own laundry space instead of outsourcing the service by subcontracting a professional laundry.
Apart from the savings in the transport and handling of the clothes, the benefits in expense and efficiency are remarkable.