EXPOFRANQUICIA 2023: the reference event in the world of franchises
The 27th edition of EXPOFRANQUICIA is here, the national and international leading event in the world of franchising, which will take place from May 18th to May 20th, 2023, at IFEMA, Feria de Madrid, and we couldn't be happier to be a part of it!
It is a crucial event for those looking for business opportunities under the franchise formula. Last year, it hosted over 15,000 visitors and 500 actively expanding brands, becoming one of the most important events internationally in this field. In fact, 31.7% of attendees were interested in acquiring a franchise within a maximum of one year.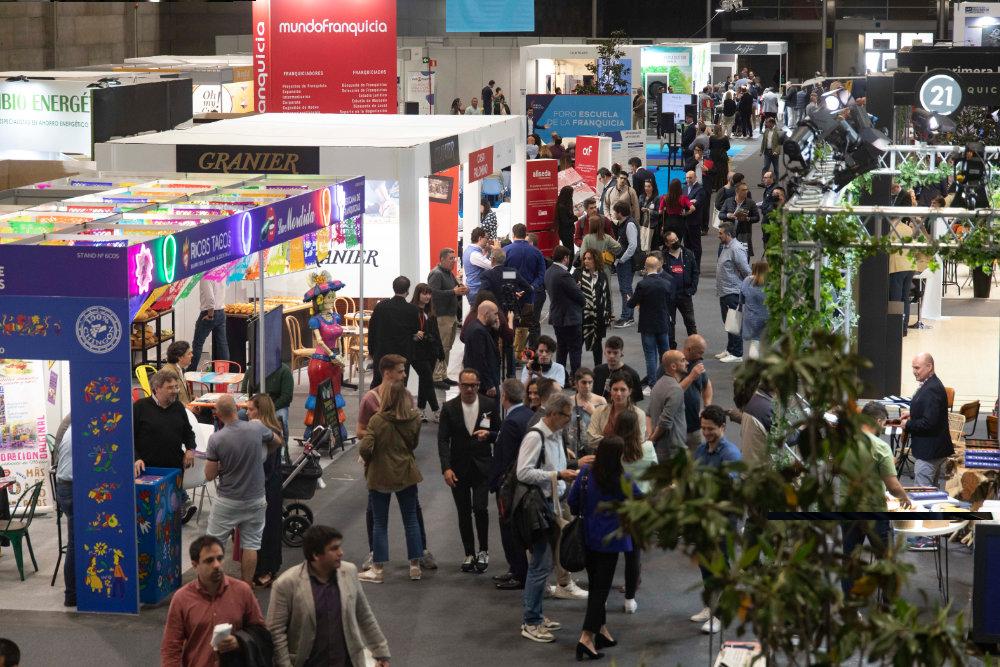 ExpoFranquicia, the ideal showcase to present all the novelties of CLEAN & GO by Domus
Clean & Go by Domus is a laundry with a modern, bold and functional design that allows our customers to create and decorate their own space. In addition, we provide all the necessary support and advice in the opening process, assembly and procedures, including machinery, design, legislation and training without charging brand usage rights, training or support, nor entry fees, advertising royalties or sales royalties. The business and revenue are entirely for our customers!
It's the perfect solution for those who want to open their own self-service laundry without having to acquire a franchise.
With Clean & Go, you can have a completely autonomous laundry space, prepared to work every day of the year with extended hours, allowing for a quick return on investment during the first years of activity. Additionally, we offer a wide range of machinery that adapts to any self-service laundry business and now take a step further with efficient solutions and DomusConnect: IoT connection for better business control, and DOMUS LAUNDRY App, the new machine reservation and payment application for users.
IoT, the future of the laundry is here
Thanks to the free access to IoT that we offer, our customers can manage their business remotely and obtain a great deal of information:
Financial, schedule, technical, telemetry statistics…

Remote desktop that allows monitoring, blocking and operating machines in real-time and remotely

Possibility to download all data in Excel

Remote technical service, data recovery for after-sales service, error notification, software updates…

Laundry management/business monitoring: Create programs/discounts, schedule control, income and collection control…

So, if you want to obtain more detailed information, learn more about us or request a detailed quote, we await you at Stand number 6C11 (Hall 6) at IFEMA, Madrid from 9:30 am to 7:30 pm.
We will be delighted to assist you and show you everything we can do to help you start your self-service laundry business.
We look forward to seeing you!