Truly efficient industrial washing machines and tumble dryers
Now more than ever, investing in efficient machinery is essential to ensure a profitable industrial laundry business: gas and electricity prices are sky high and we have to save as much as possible.
One possible solution would be to renew or invest in new more efficient machines, i.e., investing in new industrial washing machines and tumble dryers that consume much less energy.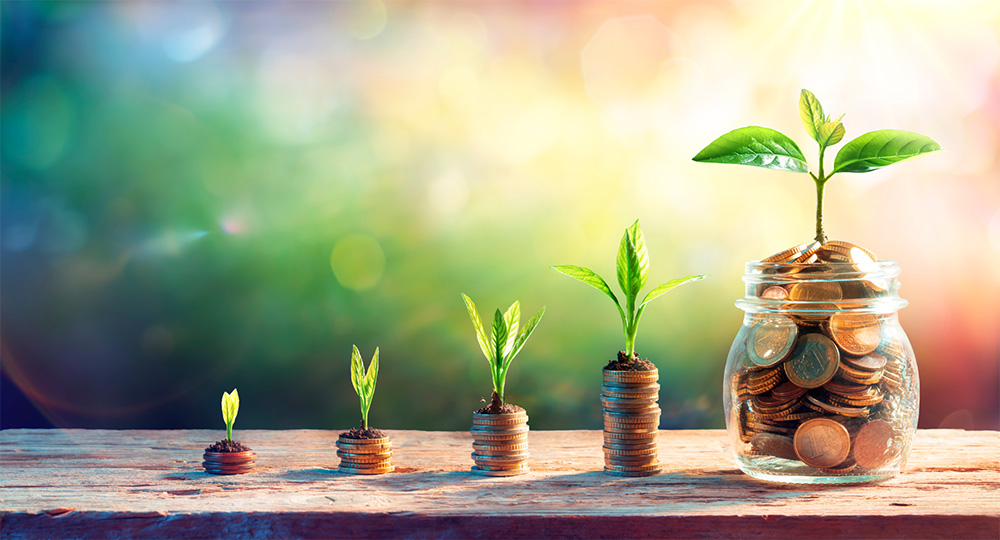 The problem is that we sometimes only look at the price of buying a new machine and we see it as an expense rather than a long-term investment.
A washing machine, tumble dryer or ironer are considered capital goods and, as such, during their useful life, they will entail some consumable costs that we need to take into account.
For example, when investing in a new industrial washing machine, it is very important for us to look at how much water, electricity and detergent it is estimated to consume during its useful life, and not so much at the purchase price.
A good analogy to understand it better is an iceberg. Let's imagine that the total cost over the useful life of the machine is an enormous iceberg. We can only see a small part of the iceberg, while the rest of it—in fact most of it—is entirely submerged. Even though we cannot see it, this is the most important part.
The same is the case with any laundry machine: washing machines, tumble dryers and ironers. If we use the iceberg analogy, the purchase price would be just the part above the water that we can see, while the most important part, the part underwater, would be all the consumption costs. It is this unseen portion we should focus on, as it will represent the larger part of our investment.
For the sake of saving €500 when buying a new industrial tumble dryer, we might end up paying €10,000 more on consumables.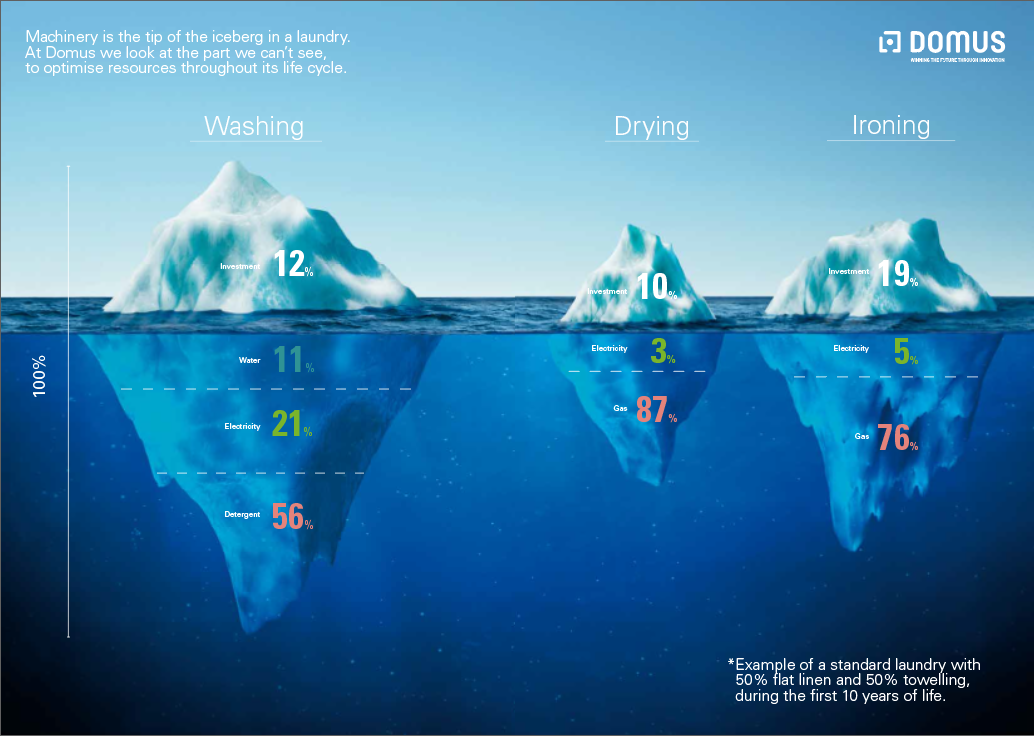 Efficiency improves thanks to technology
That is why at DOMUS, we are always investing resources in developing new technologies to help us get more efficient and sustainable machinery.
We want our clients to always have access to the most cutting-edge and efficient laundry equipment to ensure their laundries are as profitable as possible.
More efficient industrial washing machines in terms of water, energy and time
If we look at industrial washing machines, we have managed to significantly reduce water consumption without compromising on wash quality, which remains optimal.
Another important point to consider in relation to industrial washing machines is energy consumption, and here too we have the most energy-efficient machines on the market. We have the highest spin cycle on the market, which allows us to shorted the subsequent drying cycle and thus save energy.
In addition, the TOUCH II programmer lets us adjust the water and detergent consumption depedning on each load, further optimising efficiency.
Another essential accessory is the exclusive DOMUS ECOTANK water recovery tank, which allows you to save up to 70% on water consumption.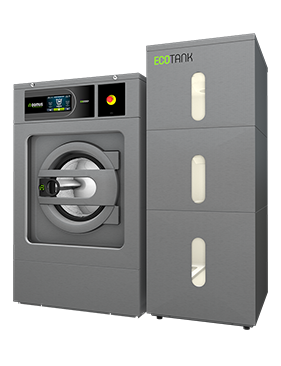 We believe our new models with 22 kg, 28 kg, 60 kg and 80 kg capacities are also worthy of note. Four new models to round off our wide range of industrial washing machines (11 kg, 14 kg, 18 kg, 35 kg, 45 kg, 100kg and 120kg), ideal for installation at industrial laundries or hotels.
As we mentioned at the start, energy optimisation is key in any industrial laundry.
As a perfect complement to industrial washing machines, DOMUS has developed the most efficient industrial tumble dryers on the market, the new ECO ENERGY tumble dryers, designed to save time and reduce energy consumption.
Among their many features, we would like to highlight the following:
With EFFICIENT DRY, a smart humidity control, the drum rotation speed adapts to the humidity level at each stage of drying, thereby optimising the cycle.
Thermal insulation: the air flow circuit is completely insulated. Without insulation, heat escapes and is not taken advantage of in the drying process, requiring more air to be heated and therefore increasing the energy consumption.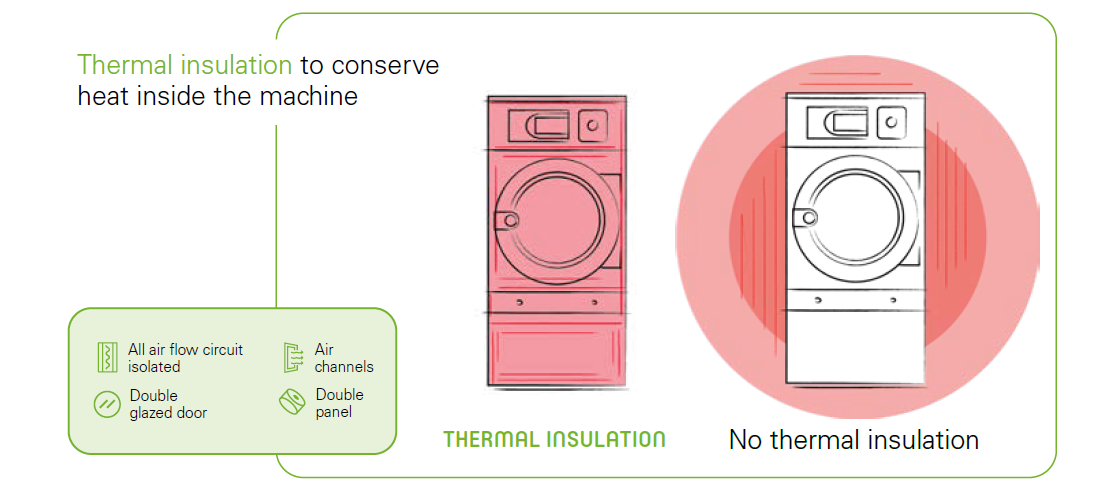 AIR RECYCLE: Smart air recirculation system that allows the dryer to reuse hot and almost dry air to avoid the need to reheat it.