Interview with Centrax, official DOMUS machinery distributor for Mexico
"Our mission is to be the best group of highly dedicated laundry professionals."
We interviewed CENTRAX, our official DOMUS machinery distributor for Mexico. This strong partnership means we can keep growing and evolving as a brand through their high level of professionalism, experience and industry know-how.
During the DOMUS Inhouse fair, held last February at our offices in Sant Julià de Vilatorta (Barcelona), we had the chance to speak to Víctor Aguirre, managing director of CENTRAX and also to Enrico Salvatori, head of sales, to gain a better understanding about what is going on in Mexico's commercial and industrial laundry industry, and to find out what its business strategy is to keep growing in the future.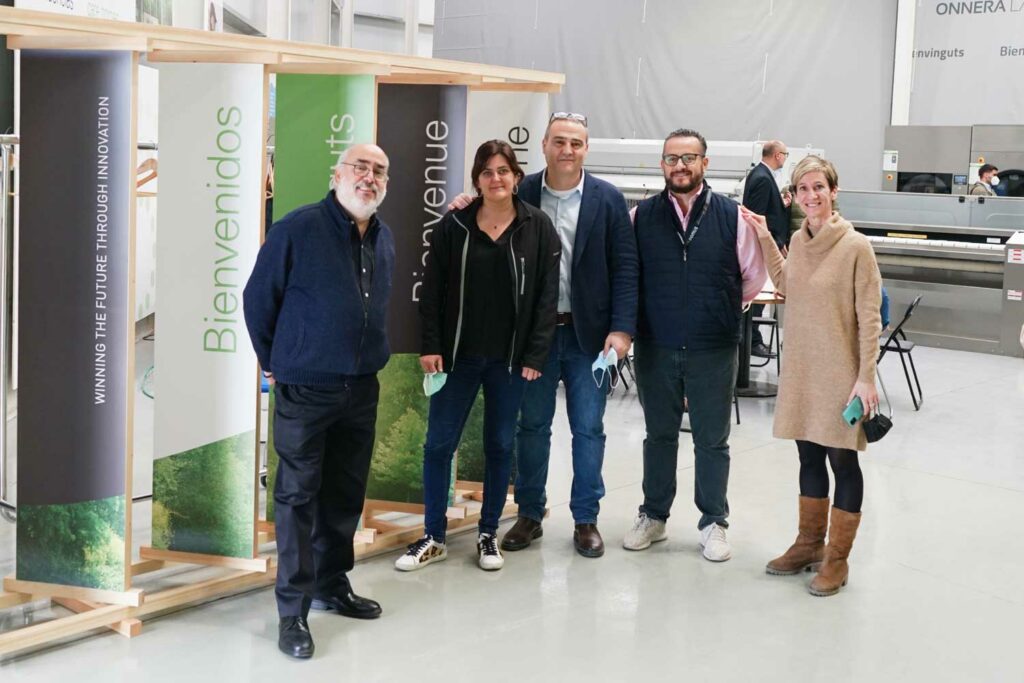 First off, we would like for you to tell us a bit about how CENTRAX started. When was it founded, what is your mission as a company, and how did your partnership with DOMUS begin?               
VICTOR: CENTRAX will be in its 42nd year of operations as a laundry equipment provider for hotels, hospitals and industrial and self-service laundry services. We are located in Mexico and boast 6 offices to cover the entire country.
Our mission is to become the best laundry solution provider. We would like to provide comprehensive proposals including projects featuring the best machines, technology and customer service so our customers do not have to worry about a thing.
In 2020 we decided to establish a relationship with DOMUS to be able to bring this brand across Mexico wherever there is a need for washing, drying or ironing clothes, focusing on energy savings, user-friendliness and knowledge creation for equipment owners and operators.
Here at CENTRAX we see a long and fruitful relationship with DOMUS and ONNERA GROUP that will help us reach new heights in the future while retaining our status as an industry leader in the Mexican market.
What is CENTRAX's main line of business?  
ENRICO: Mexico has one of the world's strongest tourism markets. We could even go as far to say that tourism drives a large part of the Mexican economy, which is why major European and American hotel chains are constantly opening new hotels and resorts here.
As such, Mexico's laundry market is actually more focused on OPL business and specifically for hotels.
There are other major sectors such as prisons, hospitals and nursing homes, but in a way, they remain in the background since the hotel industry is much more extensive, and we are more hotel oriented.
VICTOR: Here at CENTRAX hotel OPL customers make up at least 70% of our customers.
What is the current state of Mexico's industrial laundry industry?
VICTOR: Mexico has major industrial laundries, featuring tunnel washers and high-capacity machines, but they use a fair amount of used equipment from the United States and Canada. These countries have replacement policies requiring laundry machines to be replaced every 5 or 7 years, causing many of these second-hand machines to end up in our market. .
ENRICO: You have to realize that Mexican industrial laundry buyers are more focused on buying equipment rather than brands. It is very tough to establish a brand in this industry because Mexican buyers are really volatile.
What do you think the main opportunities for growth in Mexico are?
ENRICO: A major market opportunity right now are self-service laundries. This is an incipient market with a clear upward trend.
Mexico has around 30,000 laundry services, with 95% being order-based, meaning employees are the ones processing the customer's laundry. Our main challenge at the moment is filling in investors and entrepreneurs and encouraging them to change the paradigm by investing in self-service laundries with an eloquent, clean and modern look. These locations would provide customers with more services, but above all would offer customers top-of-the-line equipment for an exponentially enhanced experience. The amazing part about this business is that there is ALWAYS a return. The potential for growth is huge for a business meeting a basic need in the community, and which is extremely easy to operate and manage.
This trend started strong after the pandemic since a large amount of people were fired from their jobs because of COVID-19 or closed their businesses, and they saw self-service laundries as a great investment opportunity and began a solid and stable business from scratch.
This led us to develop this niche market, particularly from 2021 onwards. To give you an idea, before the pandemic OPL customers made up 95% of our overall business and now, as Víctor mentioned earlier, they make up 70%. This is above all thanks to the growth experienced by the commercial laundry industry.
Another trend we have spotted is the growing understanding of hospitals and hotels of the benefits, both in terms of taxes and operations, of having on-property laundry facilities.
Until recently, high-class hotels and hospitals mostly outsourced their laundry, but Mexico just passed a new law making outsourcing more complicated. Plus, these companies are realizing that investing in on-property laundry facilities means more control over the quality and durability of their textiles, in addition to ensuring production during peak season where most experience problems when outsourcing laundry. This is a great opportunity for growth in this industry.
VICTOR: I think it is all about phases. There are times when hospitals outsource everything, from nurses to cleaning staff, but now this trend is changing again, with a desire for more control over quality, which is why we are going back to OPL.
COVID has also made us more much aware of the importance of good clothes hygiene and, despite Mexico not currently having any legislation requiring barrier washers, we have seen a growing interest from hospitals to purchase this type of equipment. We also need to make the most of this opportunity.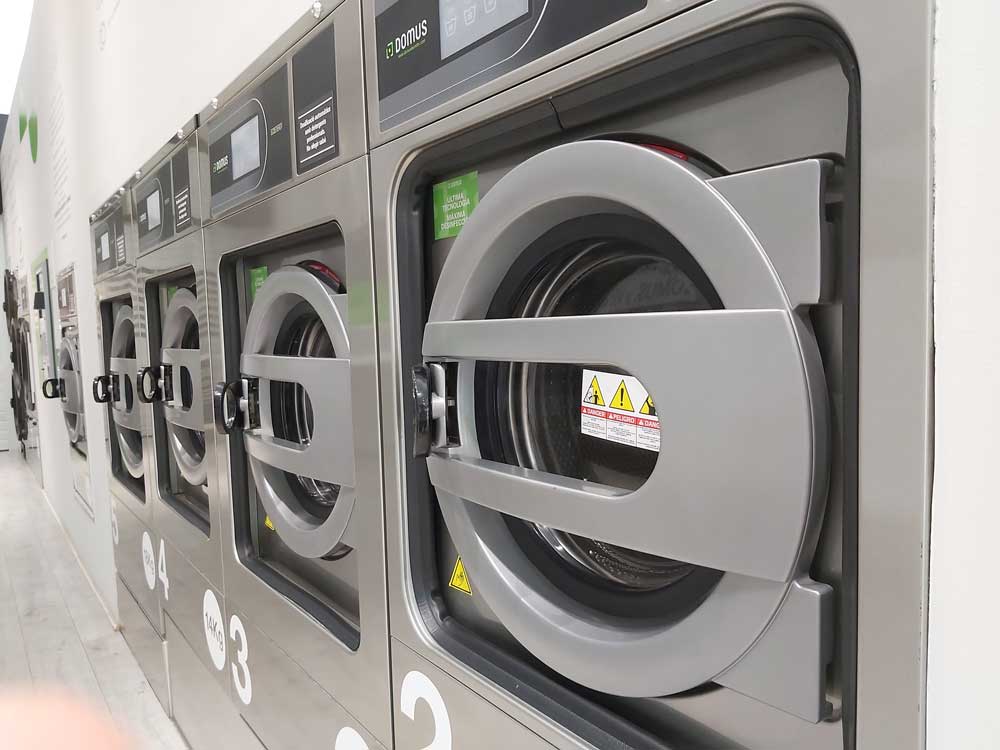 Speaking of self-service laundries, what do you think this type of business's secret to success is?

VICTOR: A self-service laundry needs to really focus on location since that makes up practically 90% of its success. For instance in Mexico, the best locations are areas lacking water or those facing restrictions, since the community in the area will use water to cook or bathe and will do their laundry at the laundry service.

ENRICO: Another very important thing to consider is the payment system chosen for the self-service laundry's machines.
Analysing your target audience is key before deciding on a payment system and machines.
Depending on the location of the self-service laundry, it would be worthwhile to install either coin operated machines or a centralised payment system. For instance, you cannot install a centralised payment system at a laundry located in the middle of a remote area where there are hardly any smartphones or Internet.

Based on your experience, what do you think the strengths of DOMUS machines are?
ENRICO: Firstly, we would like to highlight the versatility of DOMUS machines. This means we can make any machine fit the needs of any customer, without the need for large amounts of stock, saving us time and money.
VICTOR: I completely agree. As distributors this versatility makes our job a lot easier. By way of example, we can change the type of wallet, go from steam to electrical heating, from OPL to coins literally using the same machine, it is amazing!
Secondly, the IoT. Thanks to this new technology we can use a computer to remotely access machines to see what the problem is, no matter where technicians are. In some cases we can repair it remotely, and in others we can anticipate what part will need to be replaced. This way a technician can come better prepared. .
ENRICO: Thanks to the IoT, self-service laundries can become part of the new business model under which businesses may be monitored and operated remotely via mobile phone, which is perfect for anyone looking to invest in a business generating passive income. It is the best way to make self-service laundries attractive for young people.
VICTOR: But above all I would like to highlight the TOUCH II control featuring Internet connection. In our eyes, this is user-friendliness, and makes for easy programs and proactive maintenance. And this goes for customers as well. Some of them are scared of it at first, but after trying it they fall in love with how user-friendly it is.
ENRICO: In our eyes, DOMUS provides innovative products, which is something we had lost a little a few years ago. Now we have a new selling point for our machines: innovative features and not just metal. DOMUS has an extensive range of products giving us the chance as a business to not have to offer several brands, which provides customers with the chance to standardise their equipment for washing, drying, ironing, finishing and handling textiles.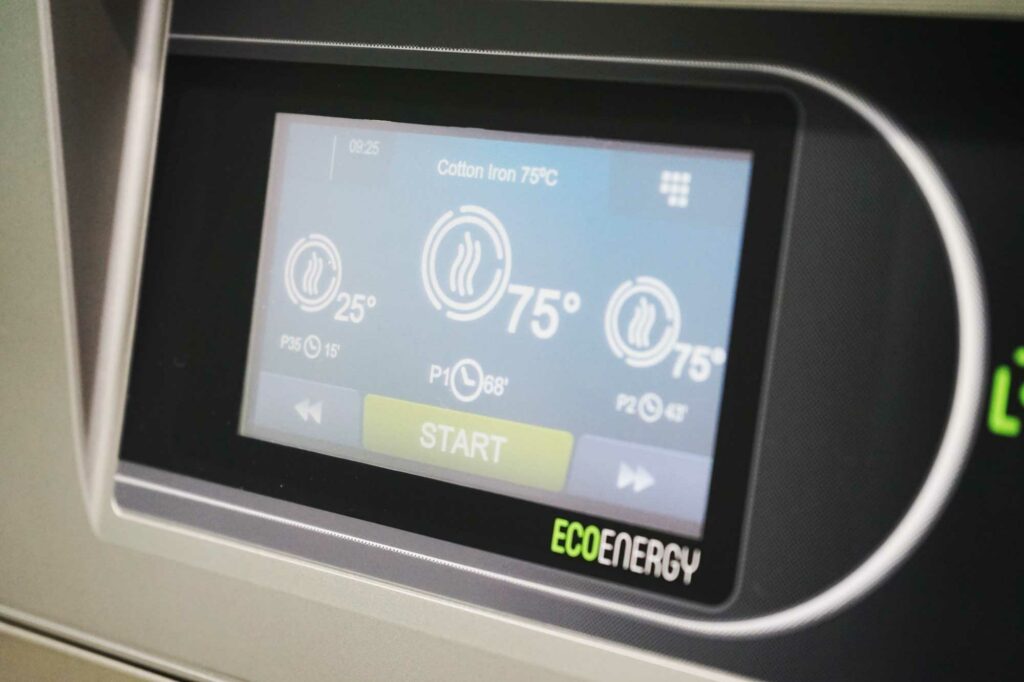 7. Lastly, where are your offices located and how can customers get in touch with you?
VICTOR: We are based in Mexico City, and have offices in other cities such as Guadalajara, Monterrey and Cancún, along with representatives in Puebla and Los Cabos.
To get in touch with our sales department please email us at: informes@centrax.com.mx
Website: https://www.centrax.mx/
Enrico Salvatori's LinkedIn: https://www.linkedin.com/in/enricosalvatoritenorio/
Víctor Aguirre's LinkedIn : https://www.linkedin.com/in/victor-aguirre-santiesteban-2b596315/
Thank you so much Víctor and Enrico for what you said and your time. It was a real pleasure being able to talk to you and we hope to see you soon.