DOMUS self-service solutions
Are you thinking of setting up a self-service laundry business? Do you run a petrol station and have thought of adding a small laundry for your customers? Do you run a hotel or campsite and need a self-service laundry module for your guests?
Whatever you are looking for, at DOMUS, we have a solution for you: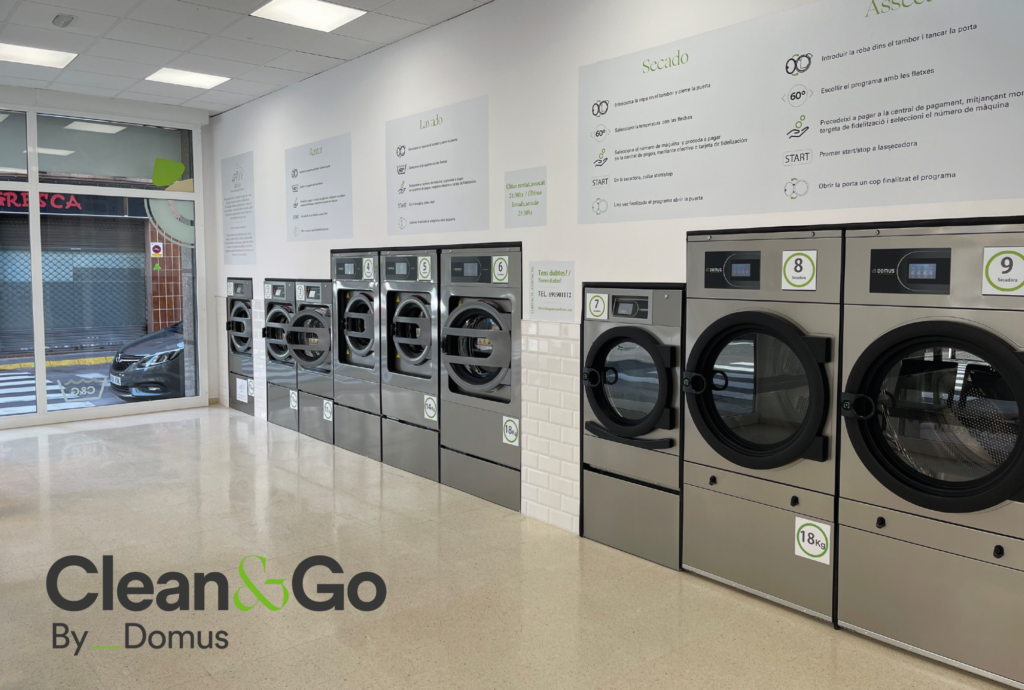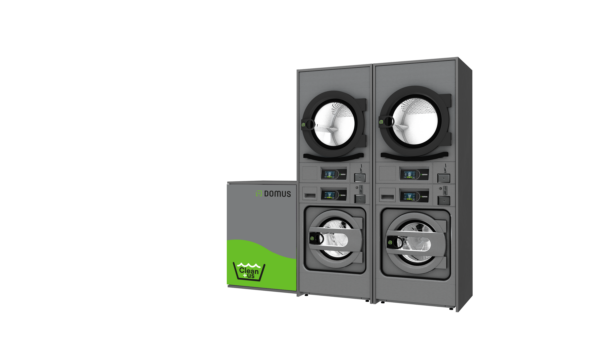 We have three models for you to choose from depending on your needs. All of them include automatic coin depositors, dosing kit and the cabinet.
You can also add other complementary elements, such as an LED sign or a worktop. Our sales team will advise you on everything you need.
1×1 H Pack: it consists of a washing machine, a tumble dryer and a cupboard placed in a horizontal row.

Column Pack: with the same elements as the previous one, but installed in the form of a vertical column, ideal for narrow spaces.

Doble Pack: If you need more capacity, this module has the same elements as the previous ones, but in duplicate.
DOMUS offers a system of transportable modules, fully equipped and with different configuration options. It allows the creation of customised laundry establishments for each customer.
Thanks to the Clean&Move modules, you will have a mobile self-service laundry with state-of-the-art machinery.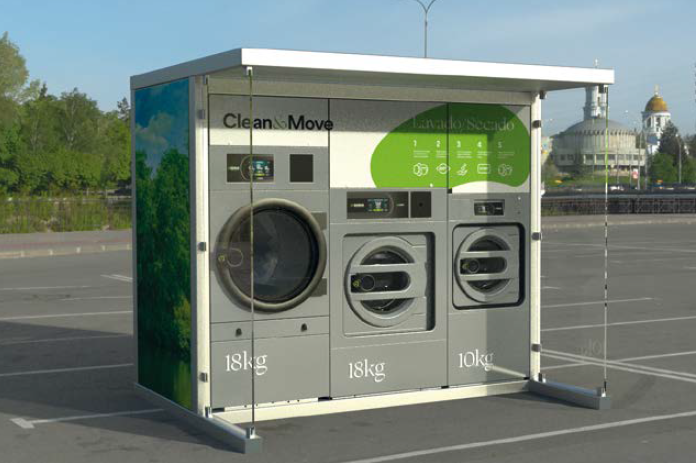 Clean & Go by Domus is a laundry with a modern, bold and functional design that will allow you to create and decorate your own self-service laundry.
In addition, we provide all the necessary support and advice in the opening process, set-up and paperwork, including machinery, signage design, legislation and training without charging branding, training or support fees, nor entry fees, advertising royalties or sales royalties.
The business and the turnover would be entirely for you!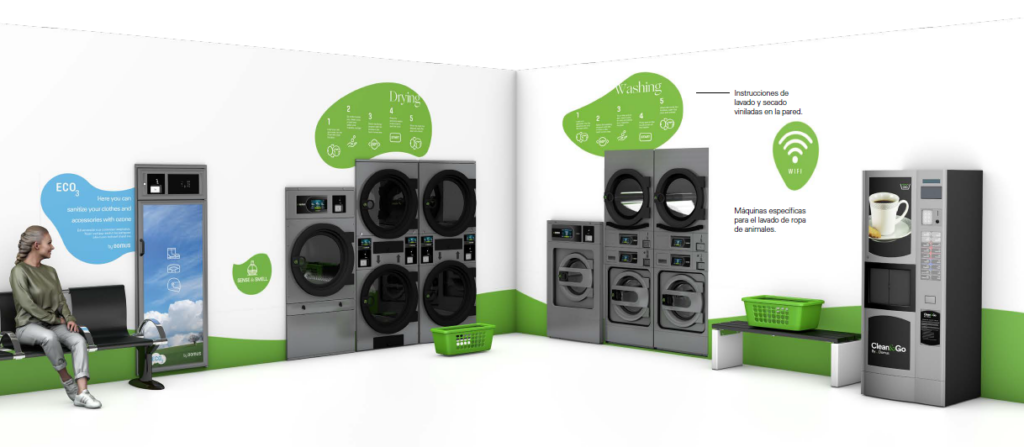 Highly efficient machinery
At Domus we offer you the latest technology in self-service laundry.
We are a trusted manufacturer with extensive experience in the sector.
Our washers and dryers are designed to be completely autonomous and easily adaptable to any self-service model.
They are also highly energy efficient and have advanced connectivity so you can control them from anywhere. They are durable, versatile and require little maintenance.
In short, at Domus we offer you the best self-service laundry equipment on the market.
Range of DOMUS self-service washing machines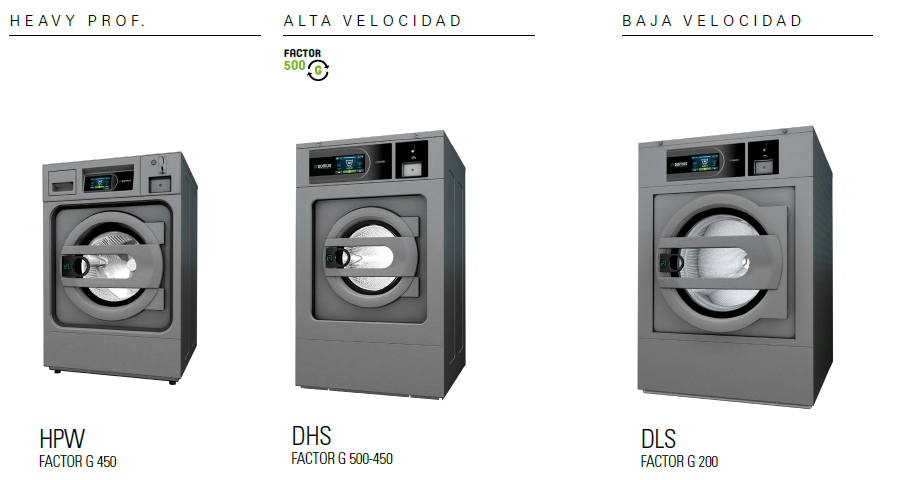 Range of DOMUS self-service tumble dryers

Thanks to the IoT access we offer free of charge (available for all washing machines and dryers with TOUCH II), our customers can manage their business remotely and obtain a wealth of information:
Financial, schedule, technical statistics, telemetry….

Remote desktop that allows to monitor, block and operate the machines in real time and remotely.

Possibility of downloading all data to Excel

Remote technical service, data retrieval for after-sales service, error messages, software updates…

Laundry management/business monitoring: create programmes/discounts, control of schedules, control of income and collections,…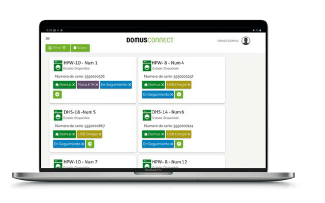 Users will be able to conveniently manage the booking and payment of laundry programmes from their mobile phone via our APP( Free own App for iOS and Android).
They will also be able to search for nearby Clean&go laundries and add them to their list of favourites, obtain real-time information on the status of the washing or drying, book and pay, receive notifications by email or push notifications when the programme is about to be completed, review their transaction history and access exclusive discounts and promotions.